Benefits of Refugee Information Processing System (RIPS)

RIPS protects clients, caseworkers and all their data from inappropriate attack.
RIPS improves quality of case management processes and encourages appropriate workflows, quality of service and time management - leading to positive outcomes for cases.
Increases efficiency and productivity.
Provides ongoing reports – (to cover, for example, key business metrics and other management information) which funders often require to confirm their money is being well spent.
RIPS software is free of charge.
RIPS protects clients, caseworkers and all their data:
All data may be stored on and off-site - eliminating the threat of natural and man-made loss of data in local offices. This means that data is backed up on appropriate devices to enable a smooth recovery from an attack.
Off-site data hosting is managed by Applied Network Solutions' experienced IT experts in the UK, while confidentiality of subscriber is maintained. This avoids misuse if a laptop or hardware ever ended up in the wrong hands. The data cannot be found on the device.
Caseworkers use a web browser on their laptop/PCs to store information away safely. Access to this web browser is protected by a username and password that only provides access to the respective cases of the caseworker. This high-level safeguarding of the data consequently keeps the client and the caseworkers safe.
As Applied Network Solutions managing director, David Johnston, explained: "One of the main reasons for creating RIPS as a cloud-based solution, and storing data offsite, was after AMERA Egypt was threatened by security forces that would result in their losing their case records.
"Caseworkers felt like they were being hunted down because it was understood that they held refugee records on their laptops. Effectively they felt forced to hide to protect themselves. With the information stored on the web, the caseworkers can make it public knowledge that this is the case and therefore they will not be pursued and have their laptops stolen."
Click here to find out more about Applied Network Solutions' hosting services.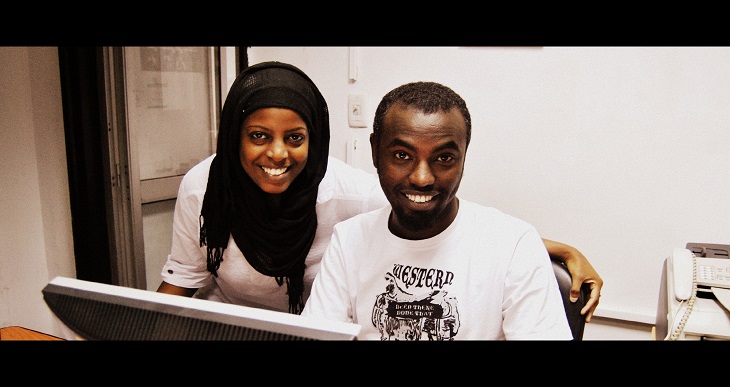 RIPS improves quality of case management processes:
RIPS has been structured to manage any type of case – including Refugee Status Determination, minors, sexual and gender-based violence, female genital mutilation, as well as detainees, education records and community outreach.
RIPS is designed for a fast configuration with the RIPS Manager.
A caseworker can register details of each engagement with a client, and then track and review relevant history.
RIPS also provides an effective way for users to manage and store information that until now has built up in their organisation over a long period and been stored in numerous places – not always in a particularly organised manner. Holding the information in one central repository, provided by RIPS, also helps to expose any gaps in management information.
RIPS also enables you to print out finalised sections of reports with all relevant data as well as the generation of final reports for refugee status determination.
Not only does RIPS provide a safe and secure way of storing data, it is a crucial tool to help caseworkers keep on top of their caseload.
In short, RIPS case management system enables caseworkers to easily track and record things, pass cases over to other caseworkers in a timely and professional manner, spot gaps in information and generate reports for courts, lawyers, public authorities and others.
RIPS is freely available:
There are no costs to receive or to use this case management system. If you choose to use or try RIPS, Applied Network Solutions will give you access to download the software and provide you with a handbook for setup and training via WebEx or Skype.
If required, Applied Network Solutions staff can travel to your office for on-site installation and training. Staff costs will need to be covered for this.
All other online services are free of charge.
Additional benefits:
RIPS Manager allows you to configure RIPS Web to your working practices and to scale it instantly to your changing requirements.
The configuration of your system is undertaken via a web browser so you can coordinate legal aid on a global, regional or local scale.
RIPS can be used by an organisation of any size.
The comprehensive reporting function allows caseworkers to plan and manage their time.
Applied Network Solutions operates as a support desk for RIPS users, helping you to resolve any issues quickly and ensuring continuity of service.
Applied Network Solutions support staff can help you configure your system from anywhere in the world. Applied Network Solutions offers remote and on-site training, for all aspects of RIPS.
RIPSWeb provides reports which can be used to evaluate management controls. These reports can also be used to justify and support funding proposals.